Jeff Wasserman attends IAFL conference in Tokyo
Firm Shareholder Jeffrey Wasserman recently attended the Annual Conference of the International Academy of Family Lawyers (IAFL) in Tokyo, Japan.  The Conference was preceded by a powerful symposium on May 29 dealing specifically with Japan, which had just signed on to the Hague Convention, and the impact of this important Convention on member nations regarding the protection of all children.
The Conference continued at the Conrad Hotel in Tokyo through June 2.  There were numerous lectures and workshops each day and interesting topics of conversation, from dealing with the Convention and its application throughout the world to the varying grounds for divorce and divorce jurisdiction in different nations.
The International Academy of Family Lawyers is an association of practicing lawyers who are recognized by their peers as the most experienced and skilled family law specialists in their respective countries.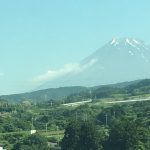 To learn more about Mr. Wasserman, click here.